Apprenticeships work for business
There are plenty of good reasons for businesses to offer apprenticeships to new or existing staff.
Apprenticeships are a cost-effective way to recruit and train young people to meet the needs of your business. This is particularly true for small businesses which find the cost of staff overheads difficult to bear.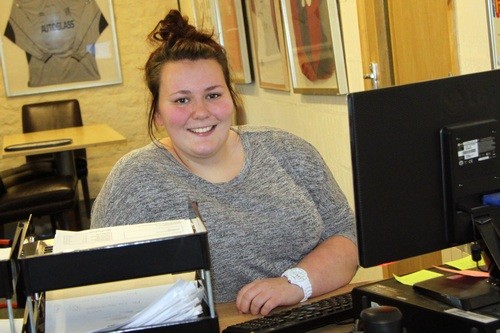 Business Administration
Apprenticeships allow businesses to fill skills gaps and build a skilled workforce, by delivering training designed around business needs and building knowledge and skills for the future.
Apprenticeships deliver real returns by improving productivity, making businesses more competitive and improving staff retention.
Apprentices tend to be eager, motivated, flexible and loyal to the company that invests in them.
What is an apprenticeship?
A work-based training programme; mostly on-the-job with some additional training leading to a nationally recognised work-based qualification.
What does the employer do?
Employers are responsible for on-the-job training and they pay the apprentice's wages.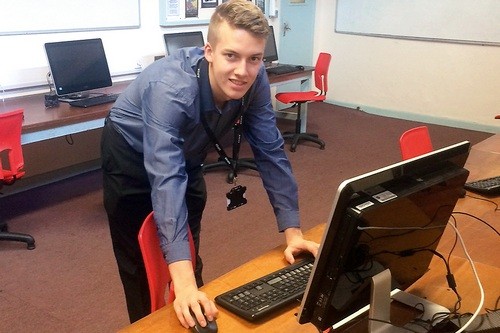 IT Apprenticeships
How much does an apprentice get paid?
All apprentices must be paid a minimum of £3.50 an hour, but many businesses pay more. This is for time in work and training, and must be for at least 30 hours a week.
What about College training?
The additional training and the duration of the apprenticeship depend on the type and level of qualification the apprentice is working towards. The apprentice will attend college for certain elements of their apprenticeship which will be discussed before their start date. College Assessors will also go to the workplace to see apprentices and carry out reviews and formal assessments.
What funding is available?
Various funding is available for training from the National Apprenticeship Service. Support is available for 16-18 year olds, small employers (under 50 employees) and other grants may be available subject to eligibility.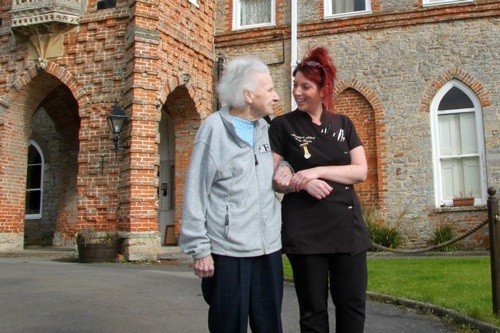 Health and Social Care worker
What apprenticeships are available?
Apprenticeships are available in many different industries, with large national companies and smaller local businesses. Our current range of Apprenticeships reflect some of the industry priorities and growth areas of the region. We are continually working with employers to expand our range of Apprenticeships to meet the needs of employers and young people in the region.
View our current range of Apprenticeships
How are apprentices recruited?
Employers can advertise local vacancies on the official online recruitment website for England, which is managed by the National Apprenticeship Service. Vacancies can be viewed and applied for by candidates who register with this system. Strode College can help with recruitment and there is no charge to businesses for this online service. You can also advertise apprenticeship vacancies in the press.
How can Strode College help local businesses?
Our apprenticeship team can help businesses decide which apprenticeship is right for them and explain what funding is available. They will help recruit an apprentice, or support existing staff into an apprenticeship; and they will agree and deliver a training plan to meet national quality standards.
What next?
For expert advice on how to make apprenticeships work for your business, call Strode College on 01458 844499 or email us.
The National Apprenticeship Service works to increase the number of employers providing apprenticeships in England. Their website provides detailed information about the apprenticeship programme for England.