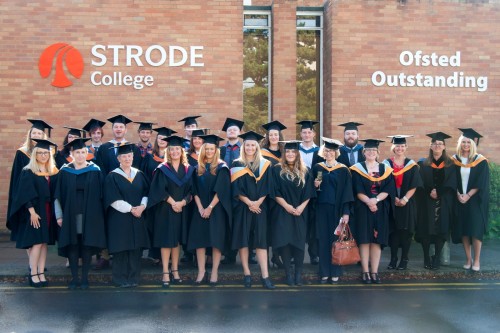 Graduation 2016
High Quality Higher Education
We offer a range of university level programmes including a BA (Hons) Degree alongside vocationally based Foundation Degrees, Higher National Diplomas (HNDs) and Certificates (HNCs), higher level professional qualifications and Higher Apprenticeships. We also offer pre-degree courses for those who would like to study at a higher level in the future, but have not gained the relevant qualifications.
Search all Higher Education courses
As a higher education student at Strode College you will be joining one of the very best providers of university level education in the country. Our higher education provision has the best possible rating from the Quality Assurance Agency (QAA May 2012) and we were rated 'Outstanding' by Ofsted in 2014.
Honours Degree
In 2014 we gained approval from Plymouth University to deliver a full Honours Degree in History, Heritage and Archaeology. This is testament to the high-quality teaching enjoyed by our students, and the national standing and expertise of our tutors.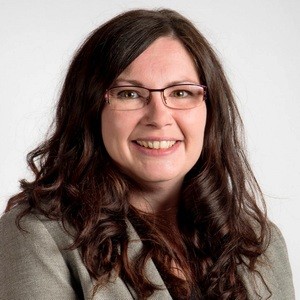 Higher Education Student of the Year - Keri Vigars
If you successfully complete your Foundation Degree in History, Heritage and Archaeology, you will be able to top-up your qualification to the full Honours Degree at Strode College. Students who have followed similar programmes at other institutions can also join Strode College to complete their studies and obtain an Honours Degree.
Foundation Degrees
Our Foundation Degrees are delivered in partnership with Plymouth University. Many students progress to complete their BA (Hons) Degree at Strode or Plymouth University; they may go on to postgraduate study. Others use this qualification to proceed directly into employment.
We offer foundation degrees in History, Heritage and Archaeology, Management - Business, Management - Public Sector and Psychology.
Foundation Degrees are vocationally-based qualifications designed to integrate academic study and work-based learning. They provide an outstanding opportunity to present yourself to an employer and to learn the most up-to-date business or sector methods. They are designed for those who are, or who wish to be, working at the higher technical or associate professional level. They are a key part of the government's strategy to increase the proportion of the working population holding a Level 4 or 5 qualification. They can form part of a Higher Apprenticeship.
Foundation Degrees can be studied fulltime - two days at college each week for two years, or part-time over four years, depending on the course. You can also study individual modules.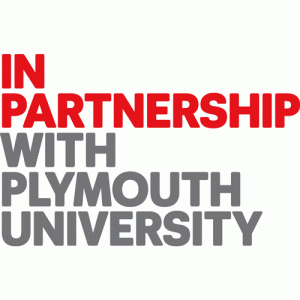 In Partnership with Plymouth University
In partnership with Plymouth University
Our Degree and Foundation Degrees are delivered in partnership with Plymouth University which is one of the leading universities in the UK. By delivering these high quality courses locally we can help reduce your travel and time costs.
Plymouth is a dynamic and distinctive university that strives for the highest quality in all that it does. It is a top 50* research institution with genuine clusters of world class research across areas as diverse as marine science and engineering, medicine, robotics and psychology - all supported by investment in leading facilities.
With more than 26,000 students benefiting from a Plymouth education, the University has a strong track record in teaching excellence and has one of the highest numbers of National Teaching Fellows of any UK university.
A twice winner of The Queen's Anniversary Prize for Higher and Further Education, Plymouth is the first modern university in the UK to launch its own medical and dental school and the first university in the world to be awarded the Social Enterprise Mark.
As a partner college student on a Plymouth University course, you have the same status as those studying on the University's campus. Please see page 29 for details of the facilities available.
Tuition fees
Please see the Tuition Fees page for more information.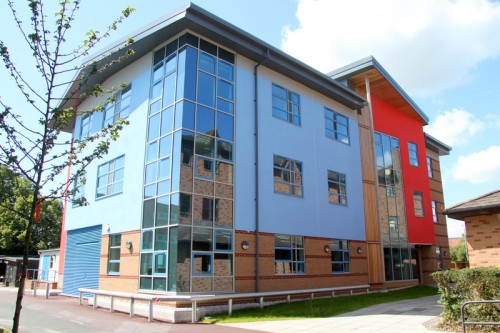 Higher Education and Skills Centre
Fantastic facilities
In 2014 we opened our brand new Higher Education and Skills Centre. We also have excellent facilities across college and our students enjoy learning in a modern, dynamic and supportive environment. Find out more.
Graduation
All students who successfully complete a higher education course at Strode will have the opportunity to celebrate their achievements at the Strode College annual Higher Education Graduation Ceremony.
Strode College Celebrates Achievements of Higher Education Students and Staff
Higher Education documents
View our HE-related documents including student contracts and policies, procedures and regulations.
* Research Fortnight Research Power League Table 2014