Purpose
This Foundation Degree delivers the relevant practitioner knowledge, skills and critical understanding of history, heritage and archaeology essential for those seeking careers in this sector. It will also appeal to anyone with a general interest in the past, particularly the history, heritage and archaeology of the 'Wessex' region.
Length of study
You can study this course full-time over two years, attending college two days each week or part-time over four years. You can also study individual modules. Taught sessions are spread over thirty weeks, divided into two semesters. Reading weeks and holidays coincide with local schools and colleges.
Course content
Stage 1, Level 4:
The Theory and Method of History
Archaeological Survey and Excavation
Heritage and the Heritage Industry
Prehistoric Wessex
Rebellion and Reformation: English History from c.1450 to 1603
Professional Practice
Stage 2, Level 5:
Historical Interpretations: Witch-Hunting in Early Modern Europe
Historical Reputations (eg Alfred the Great and King John)
The Analysis, Interpretation and Conservation of Archaeological Evidence
Agricultural and Industrial Lives: 18th Century and 19th Century Wessex
Ethno-archaeology and Experimental Archaeology
Personal Investigation
For full information download the course handbook
Enrichment opportunities
Each year we organise a wide range of visits and practical activities to enhance your studies. Previous trips have included Dorchester and Maiden Castle, Salisbury and Old Sarum and local World Heritage sites such as Stonehenge and Avebury. You will also have the opportunity to participate in a residential study trip: in recent years we have visited Pompeii and the Bay of Naples, Bruges, Barcelona, Rome, Nuremburg, and Dublin. Costs for trips are additional to course fees.
Practical activities including excavation are arranged at a variety of venues, for example the Somerset Heritage Centre and the Dorset Ancient Technology Centre. Conferences and workshops with visiting speakers are arranged throughout the year. 'Museology' is an important element of the course and all students are encouraged to investigate museums and heritage centres through work shadowing or placements.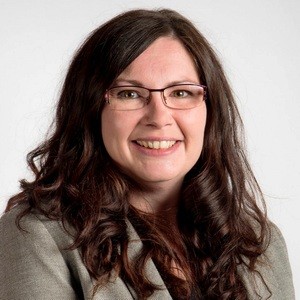 Higher Education Student of the Year - Keri Vigars
Employer support
We have an active Employers' Forum which participates fully in the planning and operation of our courses, ensuring that they are relevant and current. We have strong links with experts and practitioners in the field including the Somerset Archaeology and Natural History Society, the South Somerset Archaeology Research Group, and the curators of local sites and collections including Glastonbury Abbey and the Museum of Rural Life, Wells Museum, the Somerset Heritage Centre and the Museum of Somerset.
Assessment
You will be assessed through coursework, including an extended project - the Personal Investigation - and presentations. There are no formal examinations. The awarding body is Plymouth University.
Staffing
Programme Manager:
Andrew Pickering MA, MA, BA (Hons), PGCE
Module Leaders:
Katherine Dray MA, BA (Hons), PGCE
Dr Sean McGlynn MA (London), PhD (Exon), FRHistS
Tuition fee
Full-time fee £6,750 per year. See HE Tuition fees for part-time fees. Trips and visits are not mandatory; additional costs will apply.
You may be eligible for a student loan, or your employer may wish to support you on this programme.
Higher Education Loans
For this course you can apply for an Higher Education student tuition fee loan. See below 'Financial support and loans'.
No concessions
For this course we are unable to offer any fee discounts – see below 'Fees and finances'.
Higher Education documents
View our HE-related documents including student contracts and policies, procedures and regulations.