Course overview
These Apprenticeships provide opportunities to work in a variety of support roles within a range of childcare, education and youth settings. You might work in a school, nursery, play group or youth centre in roles such as classroom assistant, learning support, behaviour support, youth support and community work. The exact nature of your job will depend on your employer.
The exact nature of your job role will depend on your employer. The Intermediate Apprenticeship is for those working under supervision such as a nursery assistant or playgroup assistant working with children under 5. The Advanced Apprenticeship is for those who work on their own initiative: planning and organising their own work and/or supervising others, eg a nursery nurse, playgroup leader or a child-minder working in their own home.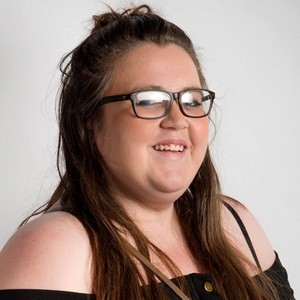 Apprentice of the Year - Tammara Rodgers
There are two levels of Apprenticeships working with children and young people.
For the Advanced Apprenticeship you could train in roles such as:
nursery worker or supervisor
nursery nurse or nursery teaching assistant
Each Apprenticeship Framework includes its own specific qualifications for the role and area of business that you work in, but all Apprenticeship Frameworks include Functional Skills in English and Maths and Employment Rights and Responsibilities. You can find out more about each Apprenticeship Framework by contacting our Apprenticeship team: 01458 844400.