What will you do on this course?
On this one year course you will gain a good understanding of industry and its standards, learn to be effective in the workplace, and prepare for the demands of further study.
You will complete a range of units, such as:
Enterprise in a Business World,
Finance for Business,
Promoting a Brand,
Principles of Marketing,
Introducing Project Management,
Business Online,
Delivering and Improving Customer Service,
Effective Business Communication,
Work Experience in Business.
Each unit is studied through visits, case studies, taught classes and group activities. You will have the opportunity to develop skills valued by employers including communication, organisation, team work and IT skills.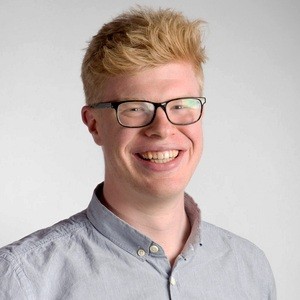 Business Student of the Year - Michael Roberts
Special features
To help bring theory into practice there will be opportunities to visit and study businesses and we will arrange guest speakers and business enterprise activities. You will also complete work experience to further develop your skills and knowledge.
How is the course assessed?
Most units are continually assessed internally through assignments, projects and portfolios. Two units will be externally assessed via a short exam. You will also be assessed in Functional Skills.
Pearson Exam Board.
Recommended resources
A memory stick.