What will you do on this course?
On this one year course you will learn all the basic services required to work as a therapist in the beauty industry:
Health & Safety;
Promote Additional Products and Services;
Develop and Maintain your Effectiveness at Work;
Salon Reception Duties;
Facial Skin Care Treatments;
Enhance the Appearance of Eyebrows and Eyelashes;
Waxing Services;
Manicure Services;
Pedicure Services;
Make-up Services.
Special features
Additional training will give you a real advantage in the workplace and broader product knowledge. You will have the opportunity to achieve certificates in Dermalogica, Jane Iredale Mineral Basics Make-up, Caflon ear piercing training, and to take part in training with a professional make up artist.
One week of work experience in industry is a course requirement and you will work with paying clients in our commercial Beauty Salon, in a supported and supervised environment. You will have the opportunity to show off your skills during the annual End of Year Showcase.
Industry related trips are arranged including The Clothes Show Live and residential trips to Paris or London. New for 2017 - you may have the opportunity to take part in our French Exchange programme with Lycée Professionnel - Agen.
How is the course assessed?
Your skills development will be assessed throughout the course with final assessments and a final external exam at the end of the course.
Recommended resources
Essential beauty kit and professional uniform approx £150.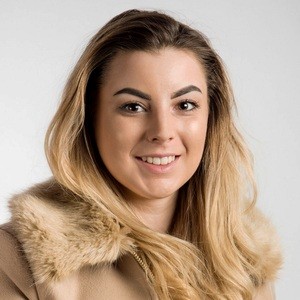 Beauty and Complementary Therapies Student of the Year - Sophie Hickman