Purpose
If you aspire to establish a successful career in the creative arts or you want to develop your abilities and establish your own artistic practice, then studying art and design at a higher level will help you to achieve your ambition.
This course is for committed students who have already completed an A Level programme, or who wish to build up a portfolio of work in preparation for a specialist degree or HND in Art and Design.
The main aim is to provide a stimulating environment for you to discover and develop your creative potential towards an appropriate area of study.
Length of study
You will study this course over one year.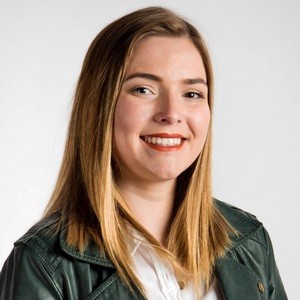 Visual Arts (3D) Student of the Year - Page Jones
Course content
The course is delivered in three stages.
Exploratory Stage
You will explore the potential and limitations of a variety of media and materials. There is a strong emphasis in developing skills in observing and recording, in particular you will learn to recognise the importance and functions of drawing. Regular life-drawing sessions are important at this stage.
Pathway Stage
You will bring together skills in working with media and techniques, your ability to select research methods and processes and to apply your understanding of the creative process to set assignments. You will be encouraged to develop your critical understanding of contemporary, historical and related contexts.
Confirmatory Stage
This stage takes the form of a final major project and end of year show. Here you will move towards specialisation in one of the main areas of study, including fine art, ceramics, graphic design, textiles, printmaking, sculpture and lens based media.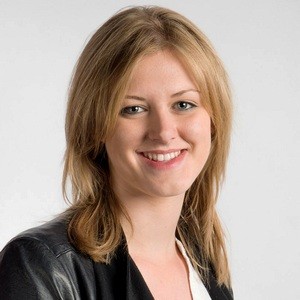 Visual Arts (2D) Student of the Year - Louise Ripper
Enrichment opportunities
You will have access to an open studio space and specialist workshops. There will be an overseas study trip to New York or a European city. Other visits to London, Bristol, Oxford are organised where appropriate. Costs for trips are additional to course fees.
At the end of the course you will exhibit your work at our End of Year Arts Show, which is open to the public.
Assessment
Formal assessment is carried out at regular intervals. At the end of the course you will mount an exhibition of work.
Staffing
Programme Manager:
Duncan Cameron MA, BA (Hons)
Tuition fee
Full fee £5,421
Trips and visits are not mandatory; additional costs will apply.
Advanced Learner Loan
If you are aged 19 and above you may be eligible to receive an Advanced Learner Loan to support the full fee; the maximum loan amount is the full fee. See the Finances section for more information.