College events and societies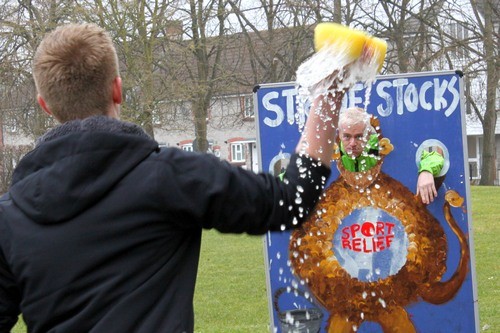 Sponge the teacher
Each year the Strode College Students' Association organises a range of events and activities with the help of our Student Support team or individual students. These activities reflect our students' needs and interests.
If there is a campaign you want to run, a society you want to set up, a charity you want to help or an issue you want raised then get involved and ask the Students' Association Committee how they can help you.
Gigs involving college bands are supported and efforts are made to meet student tastes in the range of the different musical genres.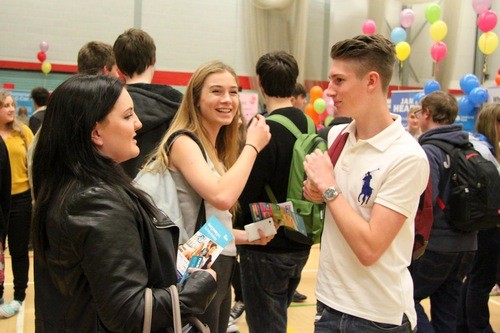 SCSA at the Freshers Fair
The Committee has supported a range of societies and clubs including Amnesty International, the Christian Union and the Lesbian, Gay, Bisexual and Transgendered Group. They also have raised thousands of pounds over the years for charities chosen by the student body which have included Teenage Cancer Trust, Chinese Earthquake Appeal, College Gambia Project, Age Concern, SSAFA Forces Help, World Aids Day and Red Cross. Comic Relief and Children in Need offer the Committee the opportunity to involve staff and students in fun activities to raise money which have included Sponge The Tutor, cracker eating competitions and tug of war.