Close to 500 children from local primary schools enjoyed a fun and energetic performance of David Wood's adaption of Roald Dahl's 'The Witches' at Strode Theatre during their last week of term.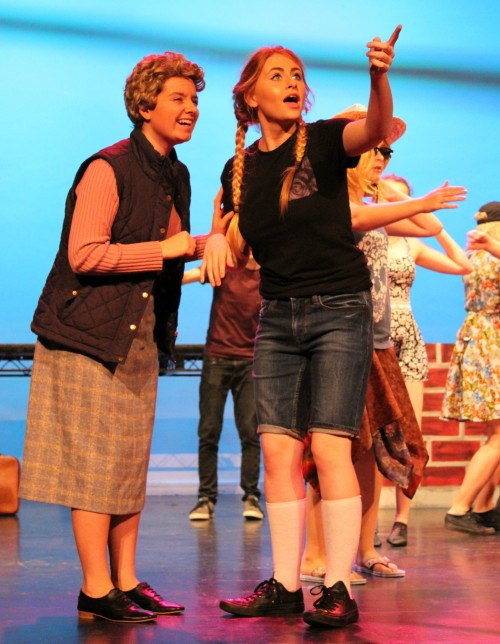 Nolwenn Cole as 'Grandmother' and Eden Hammett as 'Boy'.
Strode College's Performing Arts students presented their colourful and vibrant version of this popular musical. Performing Arts teacher, Charmaine Bray, said: "We decided to move away from a traditional Christmas story this year. The show has been both challenging and exciting for our students. They have really enjoyed learning new skills such as puppetry and make up, which are part of creating the magic of the show."
Children from West Pennard Primary School and Elmhurst Junior School in Street visited Strode to see the show, and were overjoyed by this faithful adaptation of Roald Dahl's classic story about Boy and his Grandmother and their defeat of the Grand High Witch and her witch followers. The show was also watched by Strode students' parents, grandparents and the general public.
Big chorus numbers in the show included Justin Timberlake's 'Can't Stop the Feeling', Disney's 'Be Our Guest' and 'Everybody Needs Somebody' by the Blues Brothers and included some flashes and bangs – much to the delight of the young audience.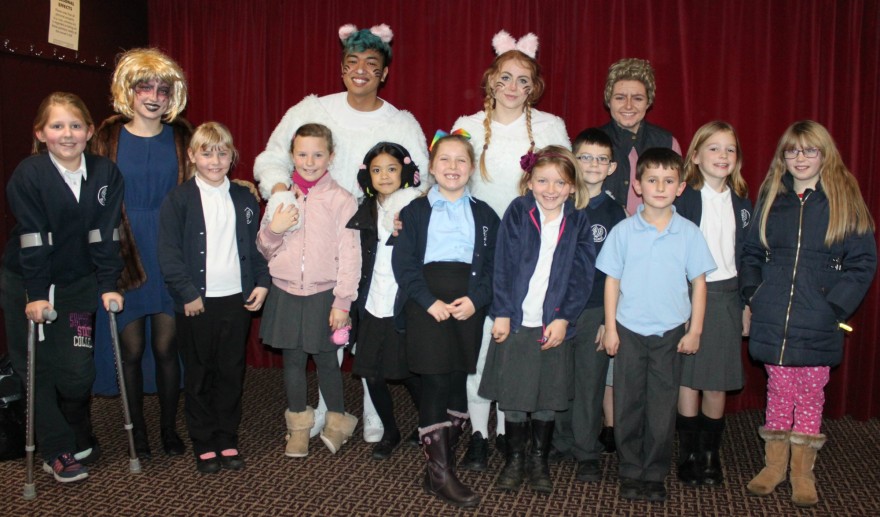 Strode College members of the cast (Harriet Cameron as 'Grand High Witch', Shane Bustos as 'Bruno', Eden Hammett as 'Boy' and Nolwenn Cole as 'Grandmother') with Elmhurst pupils
Find out more about Performing Arts (Extended Diploma) and Performing Arts (Level 2)
Last updated: 16/12/16