Financial support & how to pay
The following information explains what financial support may be available to help you fund your course and how to pay.
If you are on a low income
If you are not eligible for a discount and are concerned you may not be able to afford the fee, we have a limited fund provided by the government to help adults on a low income with costs associated with learning. There is a separate application form which can be requested from our Financial Advisor on 01458 844546.
Advanced Learner Loan
Advanced Learner Loans have replaced government grants for some adult learners. They are an option for people aged 19 and over to fund their course fees.
If you are aged 19 to 23 and studying your first Full Level 3 qualification, you may be eligible for a tuition fee waiver.
If you are aged 19 or over and want to study A levels, an Access to Higher Education Diploma, a level 3, 4, 5 or 6 Certificate or Diploma, you will need to pay for the cost of your course. You can pay the full course fee yourself, or you can get an Advanced Learner Loan to pay all or part of the course fee. The minimum amount you can take out is £300; the maximum amount can cover the full course fee.
If we indicate that an Advanced Learner Loan may be available for your course and you are not eligible for a free course, you may apply for an Advanced Learner Loan up to the value of the course fees.
Getting a loan doesn't depend on your household income, there's no credit check and it will not affect your credit rating. You won't have to pay anything back until you're earning over £21,000 a year. Once you earn over this amount, you pay back 9% of the earnings you receive above this figure.
If you are paying for your course (in whole or in part) with an Advanced Learner Loan, evidence of the loan must be shown when you enrol. If you are using a loan to pay part of the fee, when you enrol you will be asked to pay the difference between the loan amount and the full fee.
For further information request our Advanced Learner Loans leaflet or visit the National Careers Service and the Advanced Learner Loan websites.
For impartial financial advice visit The Money Advice Service.
Higher Education Loans, Grants and Bursaries
For some higher level adult courses you can apply for an Higher Education student tuition fee loan. If the course is full-time you may also apply for a maintenance loan. Visit the Gov.uk website for information.
We also offer a Bursary to eligible Degree and Higher National Diploma students.
International student fees
Contact our Admissions team for further details.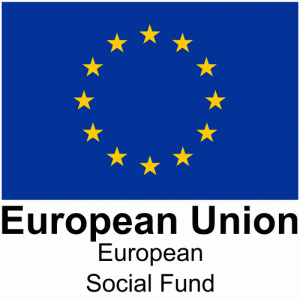 European Social Fund
Except for those marked No Concessions our courses are partially funded by the Government through the Education and Skills Funding Agency and in some cases, such as Enriching Your Talents from these agencies via Somerset Skills and Learning. The Government also receives funding from the European Social Fund (ESF) and therefore courses may be partially funded by the ESF.
When and how to pay
All course fees must be paid when you enrol, unless otherwise stated. Fees can be paid by cash, cheque, debit or credit card, by a signed credit agreement and direct debit mandate (see Paying by instalments below), or by a purchase order from your employer. Courses marked Enriching Your Talents which do not require an interview can be paid in full online.
Paying by instalments
If the total amount to be paid at one time, for all courses you are enrolled on, including any additional fees, comes to £150 or more, then you may apply to pay by instalments. If the course is 10 weeks or less in duration, the Direct Debit method/instalment payment plan will not be allowed.
The initial payment will be 30% of the total fee.
The balance will be collected by Direct Debit in no more than six equal instalments (except by exceptional agreement with the Finance Office) with the last instalment being collected before the latest end date of the courses you are enrolling on.
If you leave a course early, the instalments will continue to be collected.
You will not be able to add subsequent courses to the instalment plan, but you may be able to start a new payment plan if the cost at any one time is £150 or more.
Consumer Contract Regulations
If you enrol onto a course by telephone or online and pay in full by credit/debit card, you have a 14 working day cooling off period from the date of the transaction. If your course starts straight away (less than 14 days), you still have the right to cancel, but you must pay for the value of the service that is provided up to the point you cancel. If the course is provided in full within 14 days, your right to cancel will be lost during the cancellation period as the service will have been provided in full.
Cancellations and refunds
Strode College reserves the right to change any of the listed courses, including fees. We also reserve the right to cancel any course. Where a course is closed by the College with a full refund of fees, any refund will be made within two weeks. Refunds must be requested in writing. Please see our website for further details.
Further information
For more information about fees please contact our Admissions Team on 01458 844590.