A Level students
Whether you want to go to university or into employment, your future prospects will be significantly improved by studying at Strode College. Our students are 12% more likely to get a place at university than the national average and last year, one in three gained places at Russell Group universities including Oxford and Cambridge. Many others choose to go directly into employment, self employment or an Apprenticeship, gaining a range of jobs with excellent prospects.
"A particularly high proportion of students at all levels successfully progress on to appropriate and sustainable further or higher education or to employment."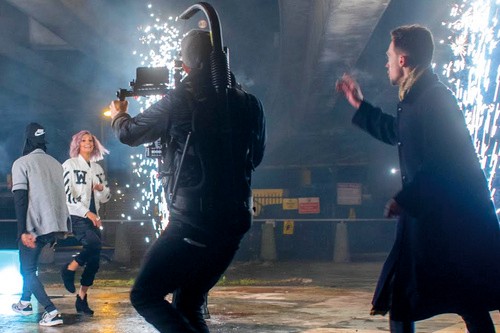 Jack and Boris Thompson-Roylance
Jack and Boris Thompson-Roylance
Creative Directors, Deadbeat Films Ltd, London. Clients include Alesha Dixon, Chipmunk, Heineken and HTC.
Jack and Boris joined Strode from St Dunstan's School. They both studied A Levels in English Literature and Film Studies - Boris also studied Psychology and Jack studied Media Studies. They gained First-Class Degrees in Film Production & Television at the London College of Communication.
"Our first mentor was our Film Studies teacher at Strode - he kick-started our passion for film and cinema. We made it our mission to find work through our own production company, Deadbeat Films. We started filming events and club nights for promoters and we are now making music videos, commercials, and world leading festival aftermovies."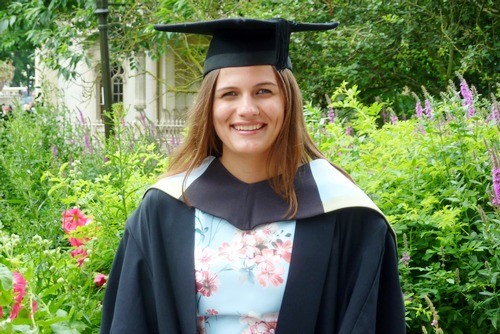 Helen Callaby
Helen Callaby
Junior Doctor in Infectious Diseases, Ninewells Hospital, Dundee
Helen joined Strode from Ansford Academy to study A Levels in Biology, Chemistry, Maths and Psychology. She gained a Medical Degree at Brighton and Sussex University and is now a Junior Doctor.
"Strode gave me a great head start for getting into medicine. The teachers went above and beyond to help me achieve the grades I needed for university. Strode also helped to give me the confidence I needed to succeed in interviews and a broader outlook on life."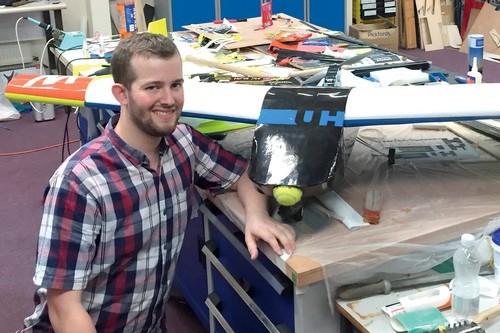 Eddie Wilson-Chalon
Eddie Wilson-Chalon
Graduate Engineer, Augusta Westland
Eddie joined Strode from Preston School to study A Levels in Physics, Maths and Further Maths. He achieved a First-Class Degree and Masters Degree in Aerospace Engineering from Hertfordshire University.
"Strode was great for me because it had the best standards and great facilities, with many great teachers and opportunities. I liked the relaxed atmosphere at college and particularly enjoyed the teaching."

Holly Bontoft
Holly Bontoft
Solicitor in the Public and Regulatory Law Group at Fieldfisher
Holly joined Strode from Huish Episcopi Academy to study A Levels in French, Law, Maths and Government & Politics. She studied a Law Degree at the London School of Economics, a Masters Degree at King's College London in Public Law and Human Rights, and after her Legal Practice training became a solicitor.
"My area of law has legal and government sides, so being able to study Law and Government & Politics at Strode gave me a great start. My two years at Strode also helped me to become much more confident."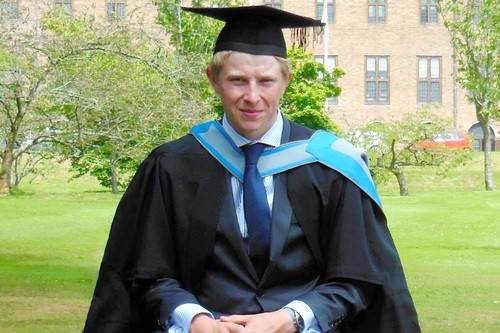 Allan Simpson
Allan Simpson
Nuclear Physicist, National Nuclear Laboratory
Allan joined Strode from Whitstone School to study A Levels in Maths, Further Maths and Physics. He gained a Master of Physics Degree from the University of Exeter.
"Studying at Strode was brilliant as it gave me a springboard to be able to do a massive variety of things with my life in a really short space of time. The advice I received from my teachers whilst at Strode has been key to getting to my current role."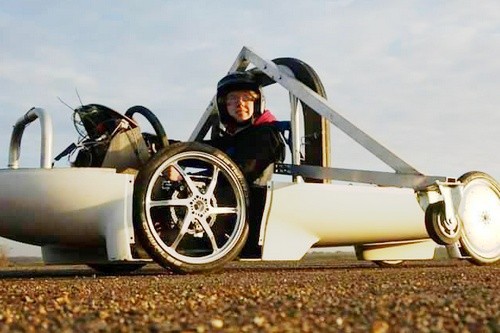 Amy Livingstone
Amy Livingstone
Studying a Masters in Engineering at the University of Cambridge
Amy joined Strode from Farleigh Further Education College to study A Levels in Computing, Electronics, Maths and Further Maths. She worked for a year with the electronics innovation team at Knorr-Bremse, before studying at the University of Cambridge. She is head of electronics for the University Eco Racing Team which designed and built a solar powered car.
"My A Levels helped me greatly during my gap year and my degree. The support Strode offered while I was preparing for my Cambridge interviews was also incredibly helpful."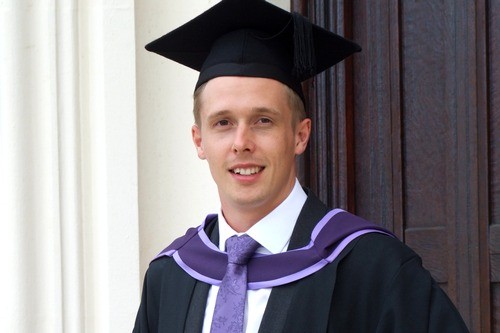 Nick Hill
Nick Hill
Graduate Civil Engineer, Costain Group
Nick joined Strode from King Arthur's Community School to study A Levels in Geology, Maths and Physics. He was sponsored by Costain to study an Engineering Degree at Loughborough University, achieving a First. He now works for Costain as a graduate Civil Engineer on an exciting marine project as part of the construction of a new nuclear power station.
"The teaching, resources and support at Strode College were brilliant. It was a great environment to set me up perfectly to live and study at university."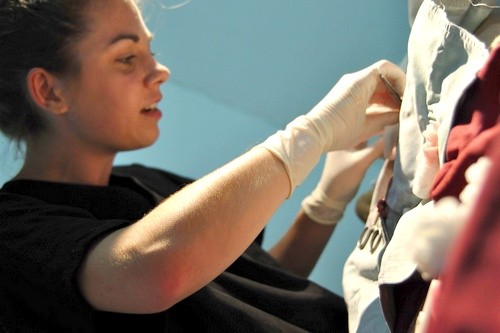 Lydia Cheyne
Lydia Cheyne
Small Animal Veterinary Surgeon, Charter Vets in Barnstaple, North Devon
Lydia joined Strode from St Dunstan's School to study A Levels in Biology, Chemistry, Maths and Geography. She studied Veterinary Medicine at the University of Nottingham.
"Strode College helped me hugely in my application for veterinary medicine and my A Levels were great building blocks for my degree. The learning environment at Strode is brilliant preparation for university life as you get a little more independence whilst still being very supported."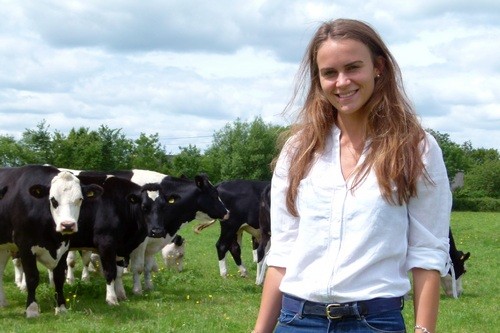 Helen Gosling
Helen Gosling
Farm Business Consultant, Strutt and Parker Estate Agency, Cambridge
Helen joined Strode from St Dunstan's School to study A Levels in Maths, Biology and Geography. She gained A* and two As and went on to achieve a First-class Honours Degree in Agriculture (Biosciences) BSc from the University of Nottingham last year.
"The atmosphere at Strode was great and the teachers were really supportive. The A levels I chose gave me a good basis for my degree and Strode really helped me prepare for the independent learning required at university."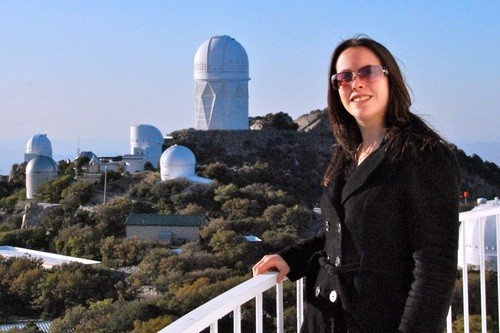 Amy McQuillan
Amy McQuillan
Business Modelling Analyst, Royal Mail, London
Amy joined Strode from Whitstone School to study A Levels in Physics, Maths and Computing, and AS Level Art. She progressed to Exeter University where she gained a Physics degree before studying for a PhD in Astrophysics at the University of Oxford.
"I really loved Strode College and made some great friends. At the time I wasn't sure what career path to take, but I found the Physics course fascinating so decided to pursue it to degree level. I've now adapted my research skills to work in a business environment and I'm enjoying my new job."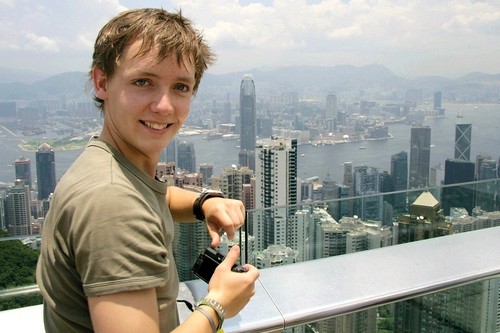 Louie Peters
Louie Peters
Credit Research Analyst, J.P. Morgan, London
Previously at King Arthur's Community School, Louie joined Strode to study A Levels in Maths, Further Maths, Physics, History and AS Computing. He graduated from Imperial College, London with a First-class Masters Degree in Physics.
"I had a great time studying at Strode. Lessons were interesting and it was always made clear what we needed to do to achieve our best. I'm glad my Physics lessons at Strode inspired me to continue learning."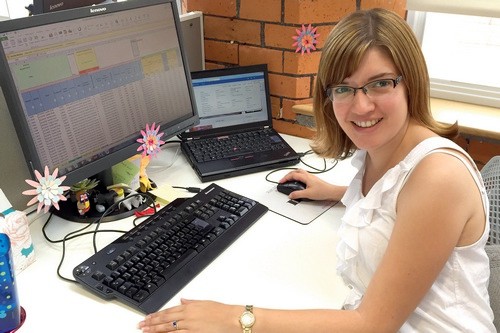 Lisa Moran
Lisa Moran
Product Finance Analyst, Clarks, Street
Lisa joined Strode from Crispin School to study A Levels in Human Biology, Business Studies and French. She graduated from Aston University, Birmingham with a First-class BSc Hons degree in Business Administration with Public Policy and Management.
"I was lucky enough to be elected as Finance Officer for the Strode College Students' Association which sparked my interest to follow a career in finance. The knowledge I gained in my A levels and especially my ECDL Excel lessons have benefited me throughout my degree, my placement year, post graduate accounting studies and my career."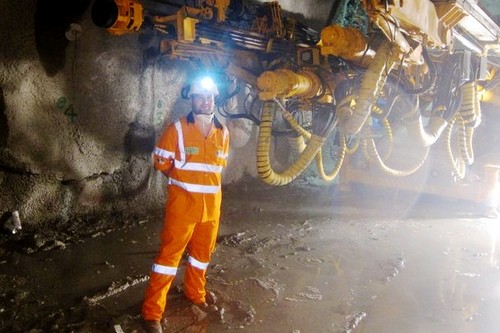 James Brooks
James Brooks
Tunnel Engineer, Hong Kong
James joined Strode from Stanchester Academy to study A Levels in Geology, Physics and Environmental Science. He graduated from Exeter University with a degree in Geology and Geotechnics.
"Since working in Hong Kong I've been working on a range of tunnelling projects, ranging from brand new high speed rail tunnels and stations, road tunnels and water tunnels - some of which are 120m below sea level."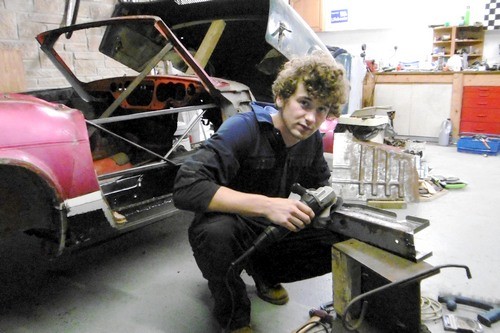 Chris Jones
Chris Jones
Apprenticeship at Westlands, Yeovil
Chris came to Strode from Stanchester Academy to study A Levels in Geology, Mathematics and Physics. Following a highly competitive application process, he has been accepted on a four year Technical Mechanical Advanced Apprenticeship.
"I feel that to take an apprenticeship gives me more options, I was keen to begin work and this type of learning suits me better."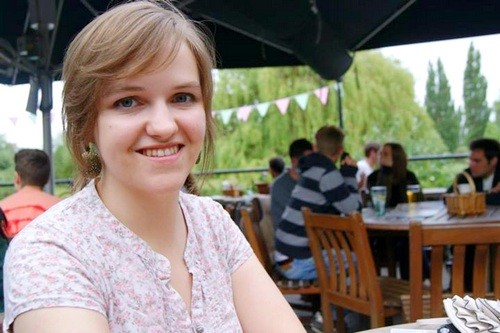 Rebecca House
Rebecca House
Assistant Manager at Deloitte Accountants, London
Rebecca joined Strode from Crispin School to study A Levels in Geology, Geography and Maths. She progressed to the University of Cambridge where she gained a Geography BA (Hons) Degree.
"I chose to study at Strode because I was attracted to the modern facilities and welcoming atmosphere. Independent learning was encouraged which was useful preparation for university. Strode supported me throughout the university application process which I found invaluable."